Marketing & Communications
·
Stockholm
Marketing Producer
Do you want to be part of a company that is leading the way for visual computing, developing the next logical step for games?
Resolution Games is a VR/AR studio focused on creating immersive experiences for all — from gamers to non-gamers alike. We are now looking for someone to come in and help produce the publishing and marketing of our games.  
What you'll do
As a Marketing/Publishing Producer, you will play a critical part not only in producing the marketing team's efforts to promote and publish our games but also in the company at large. On a day to day basis you will be working on how to best enable, facilitate and direct our skilled marketing team to create and expand on the award-winning marketing work we are known for. 
Be accountable for the full spectrum of marketing initiatives for multiple games across several platforms simultaneously

Define quality and ensure a process to get us there

Oversee a team  that excel in continuous improvement of quality while ensuring a cohesive teamwork environment 

Own budgets, task oversight and scheduling for all assigned marketing and publishing efforts across our games

Run sprint plannings across all marketing disciplines and team members

Liaise between marketing team and game teams and producers to coordinate timing and deliverables 

Proactively plan ahead to optimize dependencies & lead times in cross-functional teams

Manage relationship with internal stakeholders as well as external key partners

Work with executive leadership and marketing team to create and execute on strategic marketing plans and tasks
Who you are
As a person you are calm and methodical, even in times of change. You are both operational as well as a great strategic. 
Requirements
We believe that the profile we are on the lookout for has:
Significant experience in marketing games

Significant experience as a producer, project manager, publishing manager, delivery lead, or similar

Experience working with an inhouse creative team

Fearlessness in finding and solving obstacles, unknowns, and difficult questions

Understanding of what great leadership means and how to best empower and develop your team members

Great presenter and communicator

Composure and methodology in times of change

Genuine interest in gaming and new technologies
Nice to have
Previous experience in people management
Who we are
Resolution Games is a visual computing studio with a proven track record creating immersive gaming experiences for all. We believe that VR and AR aren't just an add-on for gaming; they are the next logical steps for games. As players and game developers alike, we've always dreamed of this day - the day when we can be IN the games we love. That day is finally here, and we are putting all of our energy into making the most of it for all, whether it's creating a positive experience for someone testing out VR for the first time to delivering a rich, in-depth multiplayer game that keeps enthusiasts hungry for more. 
We are looking for someone who wants a unique opportunity and enjoys collaborating. Someone who wants to be a part of a team raising the bar and creating a new set of standards. Our colleagues have can-do attitudes who appreciate a small studio culture. Therefore, even though we have grown, we continue to work in small teams and experiment while tackling complex challenges. We value having every voice heard and seek out diversity, equity, and inclusion in everything we do. Last but not least, we want those of you who are not just skilled but also a great addition to the team. That is because we believe in team over the individual, a great mix of freedom with responsibility, and that people should always come before the process. P.S. Employee stock options are available.
Sounds interesting? Please send us a CV and personal letter in English. 

Department

Locations

Stockholm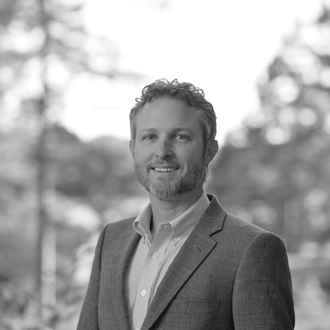 Contact
Paul
Chief Communications Officer – Some of our Leadership
Related jobs
Our workplace & culture
We operate as a small studio, who both experiments and tackle complex challenges. We value having every voice heard and seek out diversity, equity, and inclusion in everything we do. That is because we believe in the team over the individual, a great mix of freedom with responsibility, and that people should always come before the process.
About Resolution Games
We are a games studio led by some of the top minds in the industry, forging a world-class catalog of titles that brings players into the richest VR and AR worlds possible. As one of the first studios dedicated solely to creating experiences for these platforms, our titles rank among the top-rated and most downloaded games in the space. Games like Demeo, Bait!, Blaston, Acron: Attack of the Squirrels!, Angry Birds VR: Isle of Pigs and Cook-Out: A Sandwich Tale illustrate the innovative and immersive ways the studio is constantly pushing the boundaries of what is possible.

Already working at Resolution Games?
Let's recruit together and find your next colleague.