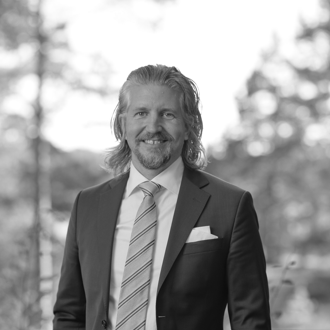 2021 at Resolution Games
A Year Spent Apart, Together
It would be hard to look back at a year like 2021 without remembering just how difficult "the new normal" has been for everyone involved. The challenges we've collectively faced since early 2019 have turned "living through unprecedented times" into a common sentiment. And while I remain optimistic about seeing a light at the end of the tunnel, I'm also mindful of the scars that so many of us will carry with us long into the future — and the lessons we've learned as a result.
For many of us, the isolation experienced has reminded us of just how important our social connections are. As a result of our need to replace those real world connections, online gaming saw incredible growth during the pandemic. As the BBC put it, "Gamers have known for a long time something that everyone else is starting to figure out: there's community connection on the other side of a screen."
At Resolution Games, we believe that virtual reality has the potential to become a truly meaningful digital substitute for those real world social connections we all need as part of our daily lives. Immersive technologies can provide an ideal environment for human interaction. This year we welcomed a record number of new players into VR for the first time while providing new and exciting opportunities for social connection.
In May we launched Demeo, our four-player co-operative dungeon crawler that aims to recreate the experience of playing a pen-and-paper role-playing game around a table with friends. As lifelong gamers, this was a passion project for many of us on the team who were looking to build an experience that reminded us of some of the best nights of our lives. We've been overwhelmed by the response — the game has received a nearly perfect 5 star average on the Meta Quest store, based on more than 3,000 ratings, and even received recognition as Game of the Year at the 2021 VR Awards.
It's been wonderful to discover just how many players were looking for the same sort of tabletop experience in VR that we were, and it's been great to share new adventures with them through regular content updates throughout the year. The latest, Roots of Evil, just launched this month, and we've recently laid out our initial Demeo plans for 2022, so there's plenty more to come.
Blaston, our competitive multiplayer shooter, developed quite the following too following its launch at the end of 2020. As a game that focuses on ducking, diving, and weaving, it really caught on with fitness enthusiasts — and even scored a win at the VR Fitness Awards.
Considering how many folks have seen their fitness routines disrupted over the last few years, it's been great to know that we could play a role in getting the heart rates up for gamers who remained housebound for extended periods of time.
In late 2020 we launched our publishing initiative, which allowed us to bring Odd Raven Studios' wonderful Carly and the Reaperman to Meta Quest in 2021. A truly unique multiplayer puzzle game featuring cross-play with desktop gamers, Carly and the Reaperman blended traditional platforming with god-like world manipulation in a way that only VR cross-play co-op could deliver. In a year where connections played such a vital role, it was a delight to get to know the team at Odd Raven Studios as we worked together to develop a new version for release on Meta Quest.
We also acquired Zero Index. Based in Linköping, Sweden, Zero Index was another key player in our efforts to port Carly and the Reaperman to Meta Quest. As we got to know their capabilities during that project, we realized what a valuable role they could play in helping us reach new audiences across a variety of headsets. Now known as Resolution Tech, this new division is already growing — so be sure to check it out if you're thinking of joining our team!
And there's plenty more to come. After securing our latest funding round in 2021, we've set our eyes on the future. We've recently announced a new AR division that will be creating content for the next generation of augmented reality devices, and we're also making our first game outside of VR and AR. Demeo: PC Edition will launch into Early Access on Steam on April 7. We'll also be introducing the world to the rocket-powered future of sport with the release of Ultimechs on major VR platforms next year. And those are just the announcements for 2022 that we've already made!
While it's been a tough year in many ways, we're both humbled and grateful that it's a year we were able to spend with so many of you. If you're reading this, there's a good chance you've always known the tremendous power that gaming has to keep people connected. Thank you for letting us play whatever role we could in helping you foster those connections this year, and we're looking forward to keeping us all playing together again in 2022.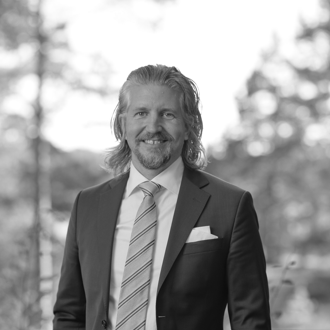 Tommy Palm